A Multidisciplinary Clinic With Highly Qualified Healthcare Professionals
College Gate Dental is part of a multidisciplinary clinic with highly qualified healthcare professionals working together. Our dental team consists of General Dentists, Hygienists and a team of specialist dentists including an Orthodontist and Oral Surgeon.
Your Trusted Dental Clinic in the heart of Glasnevin, Dublin 9
Providing Quality Dental Treatment for over 20 years
Conveniently located in the heart of Glasnevin, College Gate Dental Clinic has been serving the local community for over 20 years. Refurbished in 2015, College Gate Dental Clinic and Dublin Orthodontist has continued to grow within the community. Established as a dental practice more than 20 years ago, the clinic now under the leadership of Dr Claire O Sullivan and her team are proud to serve this fantastic community with all your dental and orthodontic needs. Since the initial refurbishment, we have continued to invest in our practice. Starting out offering general dentistry, we now have a specialist in oral surgery, orthodontics and dentists with special interest in restorative and cosmetic dentistry service. Every patient wants to have a good experience at the dentist and we try to make the practice, friendly and welcoming. We get it. We're here to help.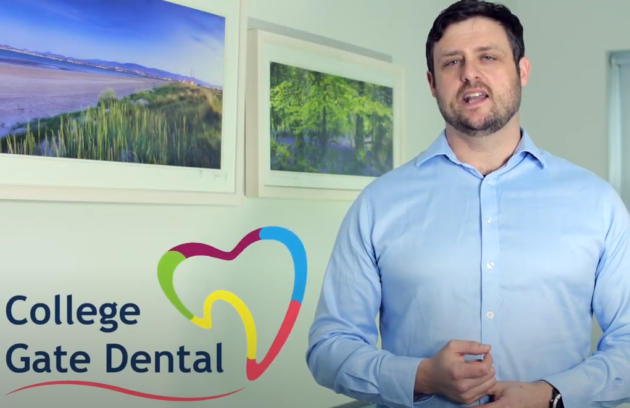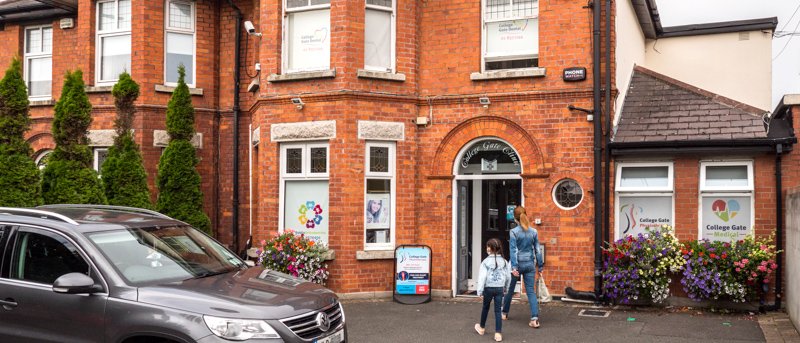 Our general dentists are qualified from the best universities in the world for dentistry. Each having completed at least 5 years training but all are continuing to develop in their areas of interest including, restorative dentistry, aesthetics and cosmetic dentistry. Our specialist Orthodontist is on the Irish dental specialist register for orthodontics. Showing a completion of a further 3 years formal study.
Each person has a full investigation of their issue and are talked through their individualised treatment plan. Our clinicians use X-ray, 3D scanning and photos to help assess the best solution for your individual case. With this information they can lay out the possible treatments that are available. This gives you a great opportunity to ask as many questions as you wish before treatment begins. We work with you every step of the way to get you the teeth that you deserve.
We use only products that are of the highest quality to treat you. By working with highly respected brands that have an excellent track record, our treatments have better results that are long lasting.
Just off the M50 on the Ballymun Road, our practice is easy to access, with free parking outside as well as being well serviced by multiple bus routes. For those on the bike we have a bike rack outside too.
We are here when you need us. Whether you've an emergency or just want a routine check-up or a scale and polish, we'll see you at the next available appointment, make your appointment by calling us, or by getting in touch online we'll try find an appoint that suits. We stay open late and have Saturday appointments, meeting you when you need us.
Meet the team
College Gate Dental Clinic offer everything you need for maintaining and improving oral health, all of the services required to do this are provided under one roof and delivered with the highest level of service. Using the latest state of the art technology with a great team of practitioners, and support College Gate Dental Clinic is a one stop destination for all your dentistry needs. The college gate dental team comprise of General dentists, Orthodontist, Oral surgeon, Hygienist and orthodontic therapists. They are supported by a nursing staff Patients are looked after by our cheerful Reception team, and in the background to ensure smooth sailing for each patient our Administration and practice management staff work tirelessly.
Have you got a question?
Contact Us Today!
If you have any questions or doubts about our Dental Clinic, any of our services or an issue you may have, please feel free to contact us using the form below. Alternatively, you can find our location, and directions to our clinic, and our phone number, should you have an emergency.
Call us, email us or visit us to discuss your treatment options, we have a wide range of dental experts which you can choose from, with over 20 years of experience, you know you are in good hands.