Our Orthodontic Therapists
Introducing Dublin Orthodontist
Your Trusted Orthodontist in the heart of Glasnevin, Dublin 9
Providing Quality Orthodontic Treatment for over 20 years
At Dublin Orthodontist, we deliver a service that is uncompromising on its specialist orthodontic expertise, has a friendly welcoming ethos but remains affordable. All patients treatments are overseen by our registered Specialist Orthodontist.
Situated in the College Gate Dental Clinic in Glasnevin on the Ballymun Road we are conveniently located close to city Centre and the M50, Dr Claire O'Sullivan has been providing world class orthodontic treatment to patients in Dublin for over 20 years. She initially trained as a Dentist in Glasgow University. After a few years in general practice Dr O'Sullivan returned to Glasgow to carry out a further 3 years postgraduate education in Orthodontics and is now a member of the Irish Specialist Register for Orthodontists. After working in the HSE for 10 years Dr O'Sullivan decided to move solely into in private practice. She has been in the College Gate Clinic since 2015 and has enjoyed building her private practice along with her dedicated team of dentists, therapists, nurses and receptionists.
Why Choose Dublin Orthodontists
Dublin Orthodontist is one of Ireland's top orthodontist practices. We offer both general and family dentistry as well as the providing the specialist Orthodontic treatments our patients need. Working closely with the general dentists and the oral surgeon means we can have all your dental needs met under the one roof.We are a close-knit professional team who live and work locally. Our philosophy is that whilst you are with us you will be looked after in a caring environment by our team and treated like family.
Our aim is to provide a superior service at an affordable price in a friendly, calm, personable environment providing fantastic results.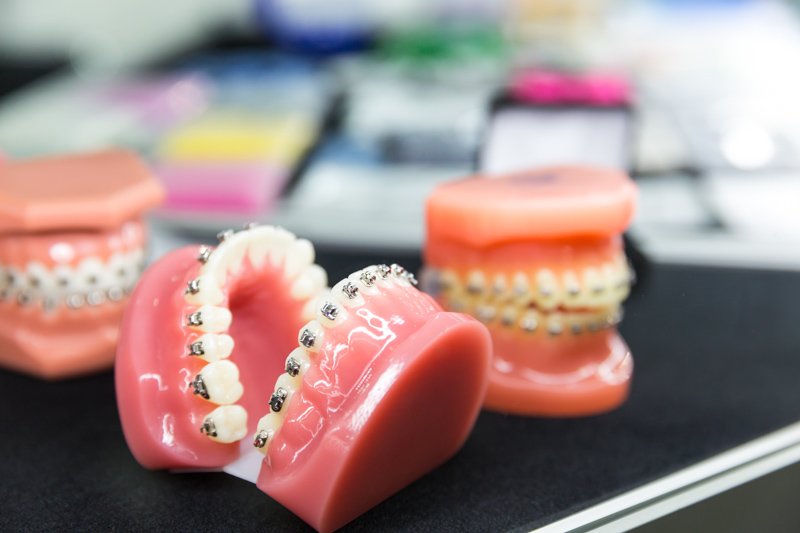 Specialist treatments: We specialise in all areas of orthodontics, including Invisalign, metal braces for adults, kids orthodontic treatments, clear braces, functional appliances and six month smiles. For further information please click on a link to bring you to our specialised site DublinOrthodontist.ie
Affordable: We offer Payment plans with the total costs divided up into monthly payments while you are in treatment. This ensures that you can start the treatment straight away without an enormous up front bill.
Expert Clinician: Choosing an Orthodontist on the Specialist Register shows a level of training and skill development that General dentists with an interest in Orthodontics or other alternative treatment methods will not have. Combine this level of training with over 20 years of experience and you can be sure that we are best equipped to deliver a beautiful smile.
Dr O'Sullivan has seen many hundreds of orthodontic patients and is a Platinum provider with the Invisalign company.
State of the Art: Our team use the latest technology in our state of the art clinic to ensure we produce the very best results for our patients, our 3D scanner and OPG imaging system give the clearest picture to allow Dr O'Sullivan to plan, prescribe and follow the best course of treatment you can get.
To see our before and after photos and for further info click here to be redirected to our specialised DublinOrthodontist.ie site and get a clear view of real life examples.
Our dental practice has been nominated for the prestigious Colgate dental awards for their hard work and friendly attitude.
Find out from real patients just why we are Dublin's favourite Orthodontist Clinic by looking at our reviews here.
What Treatments we Provide
Dublin Orthodontist provides a comprehensive set of affordable, safe, professional orthodontic services. Our wide range of treatments ensures that we have a suitable treatment for any patient, child and adult alike.
The Journey through Orthodontics!
Your general interest in getting Orthodontics for yourself or a child has already started with you reading this information. Your next step is to get in touch!
After contacting our team at Dublin Orthodontist we will schedule an orthodontic exam for you with our Orthodontist this exam will let you know if you are suitable to proceed or what options are available to you.
If you are suitable for treatment the next step is to have a model of your teeth scanned, X-rays and photos taken. This allows Dr. O'Sullivan to plan what treatment options are best for you.
At the treatment plan appointment the options are discussed and any questions answered. Estimated duration, Costs and expected results are explained at this appointment.
After the treatment plan and you are happy to proceed then the treatment begins to transform your teeth into your best smile.
Introduction to Orthodontics
Orthodontics is the branch of dentistry that focuses on correcting the alignment of teeth and making sure they are properly positioned in your jaw. An orthodontist specialises in treatments that help straighten your teeth, such as braces or dental retainers. Both of these methods use consistent, gentle pressure to gradually guide teeth into position.
Orthodontics can be used to treat a range of different dental problems. Some of the most common include crooked or crowded teeth, over or under bites caused by misaligned jaws, irregular positioning or gaps in your teeth. Orthodontics may also look after issues caused by dental diseases like decay or gum disease, or dental injuries & accidents.
Click on any of the links below to be brought to our dedicated DublinOrthodontist.ie site for further specific information. Which will help you identify the potential issues you or your family may have and give you a better idea of the suitable treatments available to you.