What are
Dental Implants
They are permanent artificial roots to replace lost natural tooth roots. They are usually made of titanium. Your dentist will surgically implant them into your jawbone, where it will stable a new prosthetic tooth or crown.

Once in place, it fuses with your tissue inside of the jawbone, the top of the titanium post secures the prosthetic tooth, and the jawbone is then allowed to heal. Dental implants give a natural look for the patient with missing teeth, and it's a very reliable option for restoring lost teeth.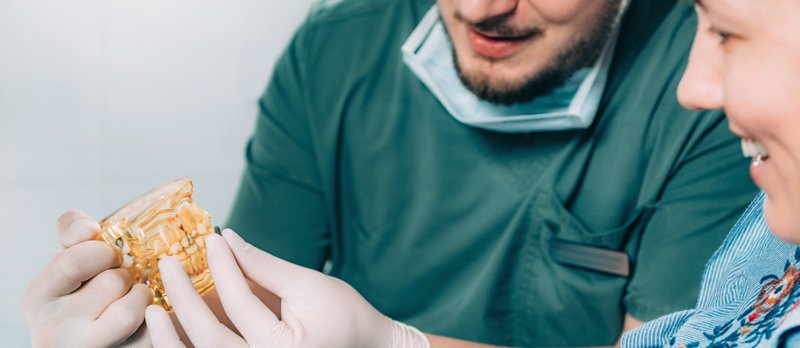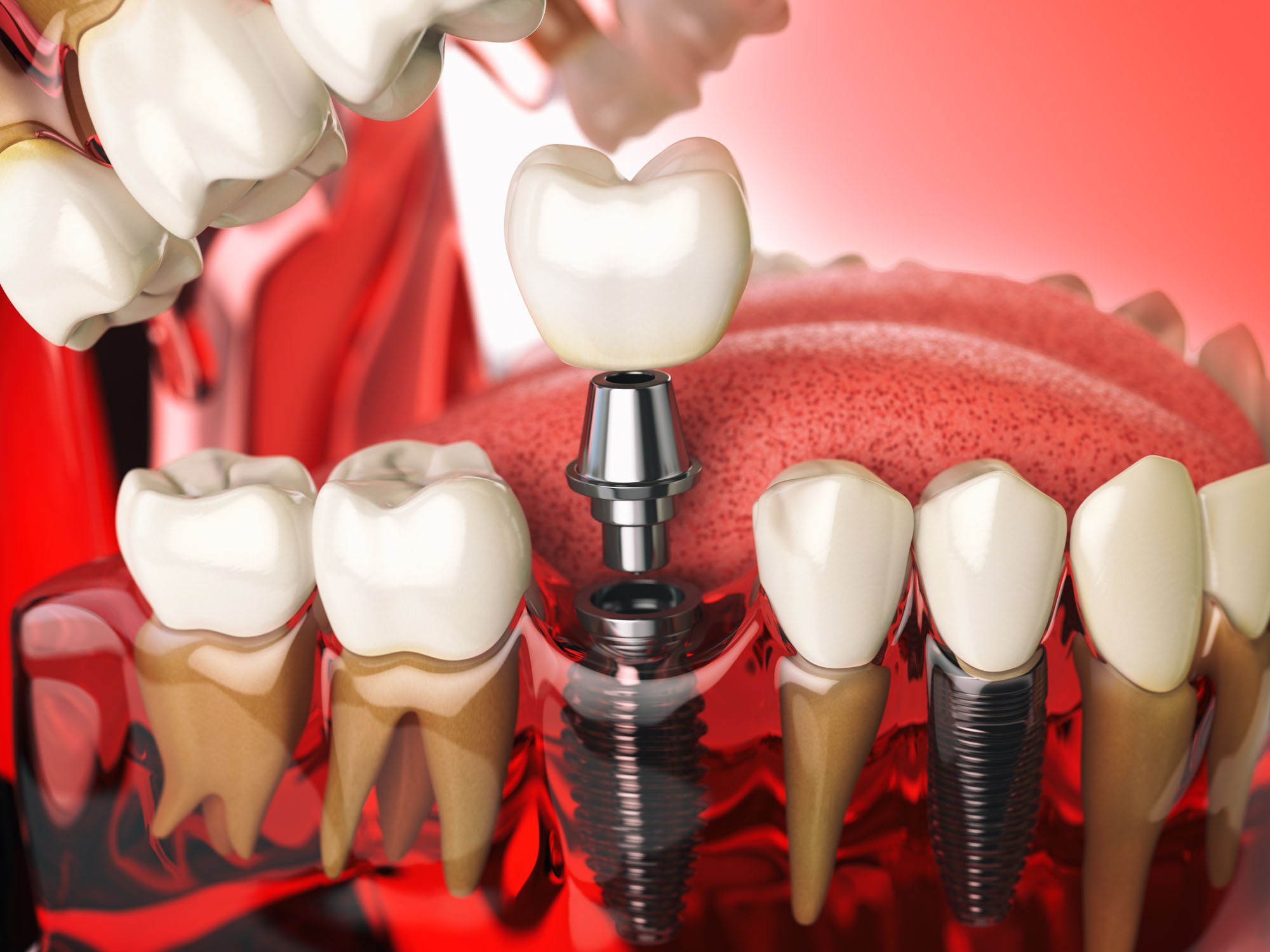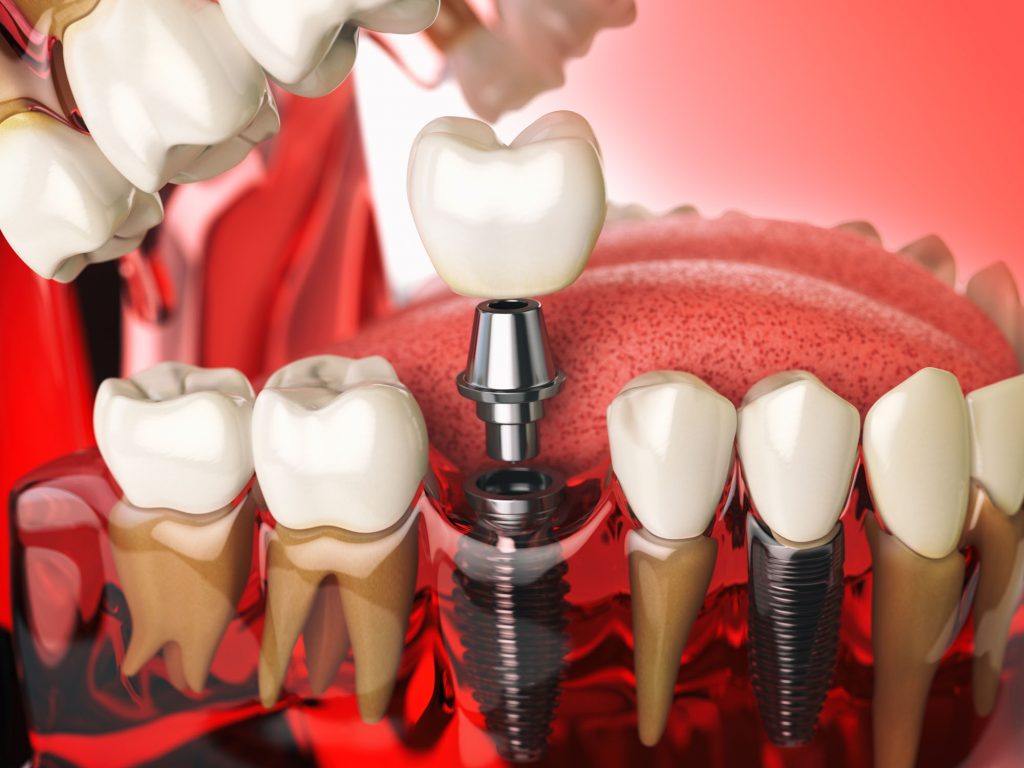 What are the parts of the dental implant?
Looking for more information on Dental Implants?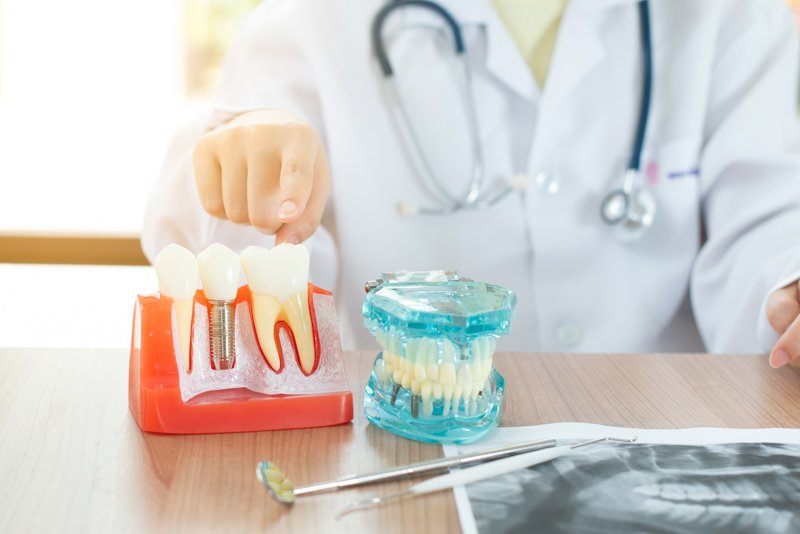 Who is suitable for dental implants?
Most patients who have lost one or more teeth will be good candidates for getting a dental implant. However, bone regression may be a deal-breaker, as it means there isn't enough healthy tissue for the implant to fuse with.
Come to our clinics at College Gate Dental Clinic and we will examine your individual case in order to offer the best solution.
How long do dental implants last?
They last between 20-30 years usually, but the lifespan depends on how well you look after your teeth and on your oral health habits. Brush twice a day and floss daily to keep them intact.
Alternatives to dental implants
Bridges are an option to restore a small number of teeth missing. They are attached to each side of the healthy teeth, on either side of the gap.
Partial or full dentures are the best option for many missing teeth. Both have pros and cons, but depending on your individual case, we will offer what's best for you.
Why Dental Implants?
What are the pros and cons of dental implants?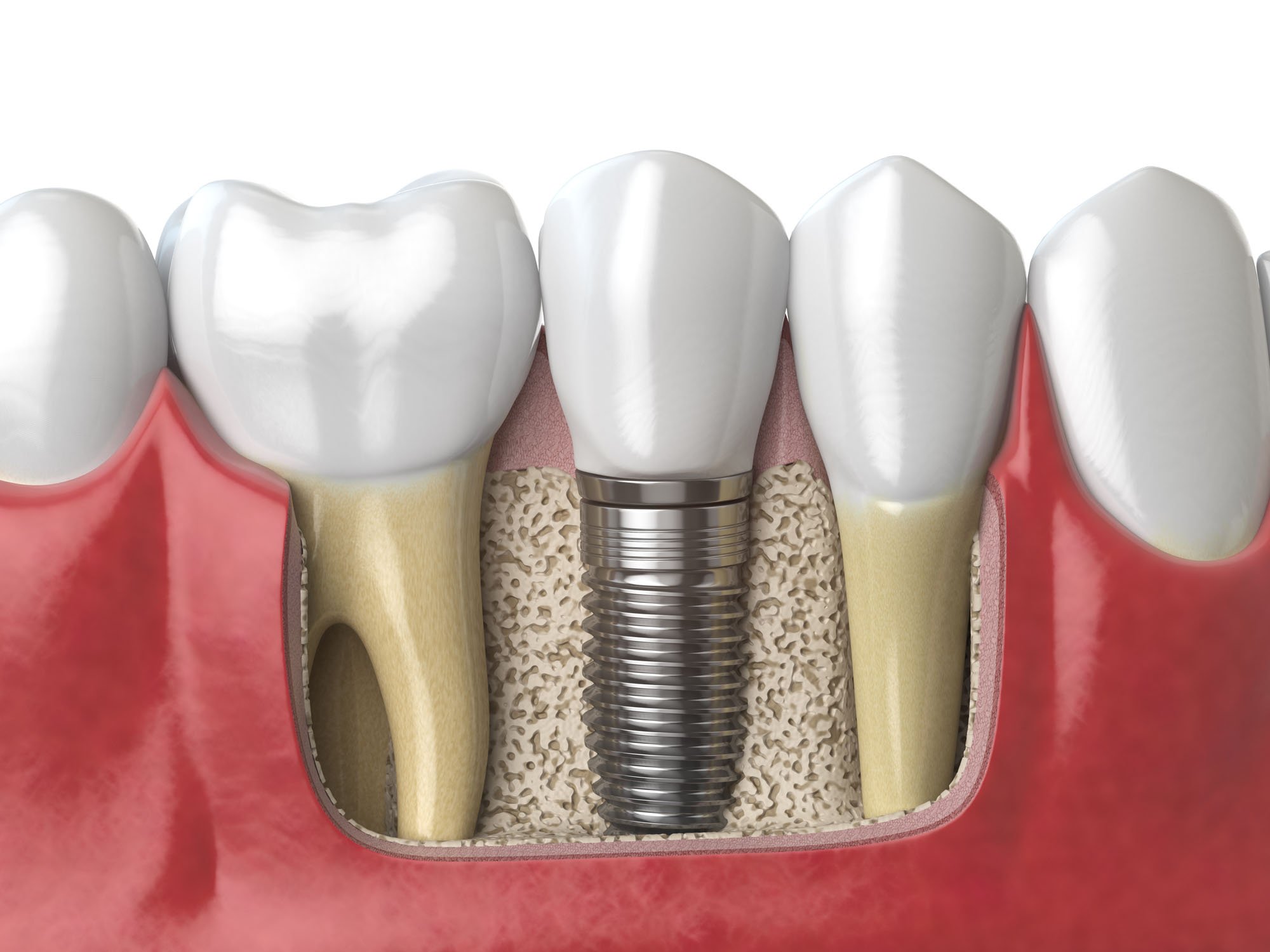 Frequently Asked Questions
Questions about Dental Implants?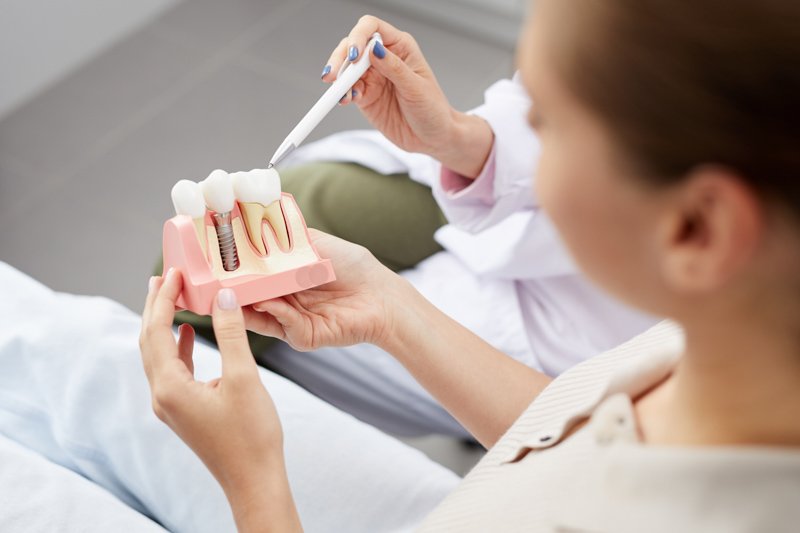 #1
Dental Clinic in Dublin 9
Dental Implants Treatment Process
What is the process in getting dental implants?
First, your teeth will be examined to measure the correct position for the titanium post and to take note of any bone regression present. Then, the process starts. Your dentist will give you an anaesthetic to numb the gum and surrounding teeth. The periodontist will place the artificial root into the healthy jawbone. After the titanium post is fused to the jawbone, a crown or bridge may be placed as well if necessary.
Price list
Treatment prices for Missing Teeth
| Treatment | | Price |
| --- | --- | --- |
| Dentures | | |
| | Acrylic denture | €450 – €1,160 |
| | Metal denture | €935 – €1,870 |
| Bridges | | |
| | Fixed bridge | €715 |
We offer a wide range of Dental Treatments
Other Treatments to Consider
Contact Us Today!
Ready to get Dental Implants?
As a permanent solution for tooth loss, dental implants are very effective. The procedure involves surgically implanting titanium posts inside the jawbone and securing them with crowns to replace lost natural teeth. In addition to being reliable, they also give you back your healthy smile! Make sure to schedule an appointment with us today so we can help fix that problem! We want all our patients' smiles to look their best at all times. If you need more information, please contact us at College Gate Dental Clinic. We would love to help!
Call us, email us or visit us to discuss your treatment options, we have a wide range of dental experts which you can choose from, with over 20 years of experience, you know you are in good hands.