What are
Inlays & Onlays
If your tooth is too damaged, decayed or broken, it could be hard to restore with just a filling, as your teeth need to be healthy enough to withstand it. Inlays and onlays are an indirect restoration that works even if they are badly damaged because they slip over larger cavities even. Besides, they are more durable than fillings – they last up to 30 years.
Inlays cover and fill the pits on the chewing surface of the tooth. They are applied to the exterior part of your tooth when it's chipped, broken or damaged to restore a tooth that is too broken for a filling. They are custom-designed, cemented into place and intended to last for decades.
They cover one or more cusps of your teeth to protect a weakened tooth, distributing the forces around the tooth as if it was a partial crown. They are custom pieces created in a dental laboratory and placed onto your tooth. They are larger than inlays and cover more edges, they can cover half of a decayed tooth and are ultimately more costly than inlays.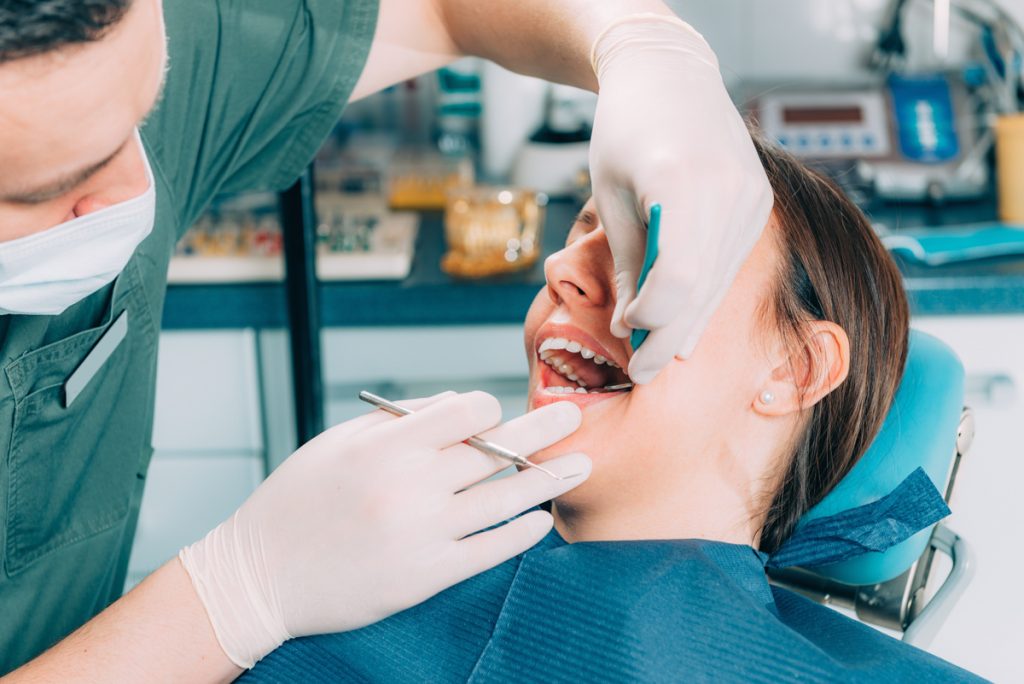 What are inlays & onlays used for?
Inlays treat the damaged chewing surface of your tooth, and they are intended for more substantial decay than fillings.
Onlays are even larger and cover your tooth when the damage is too severe from decay.
They are designed as permanent solutions.
Looking for more information on Inlays & Onlays?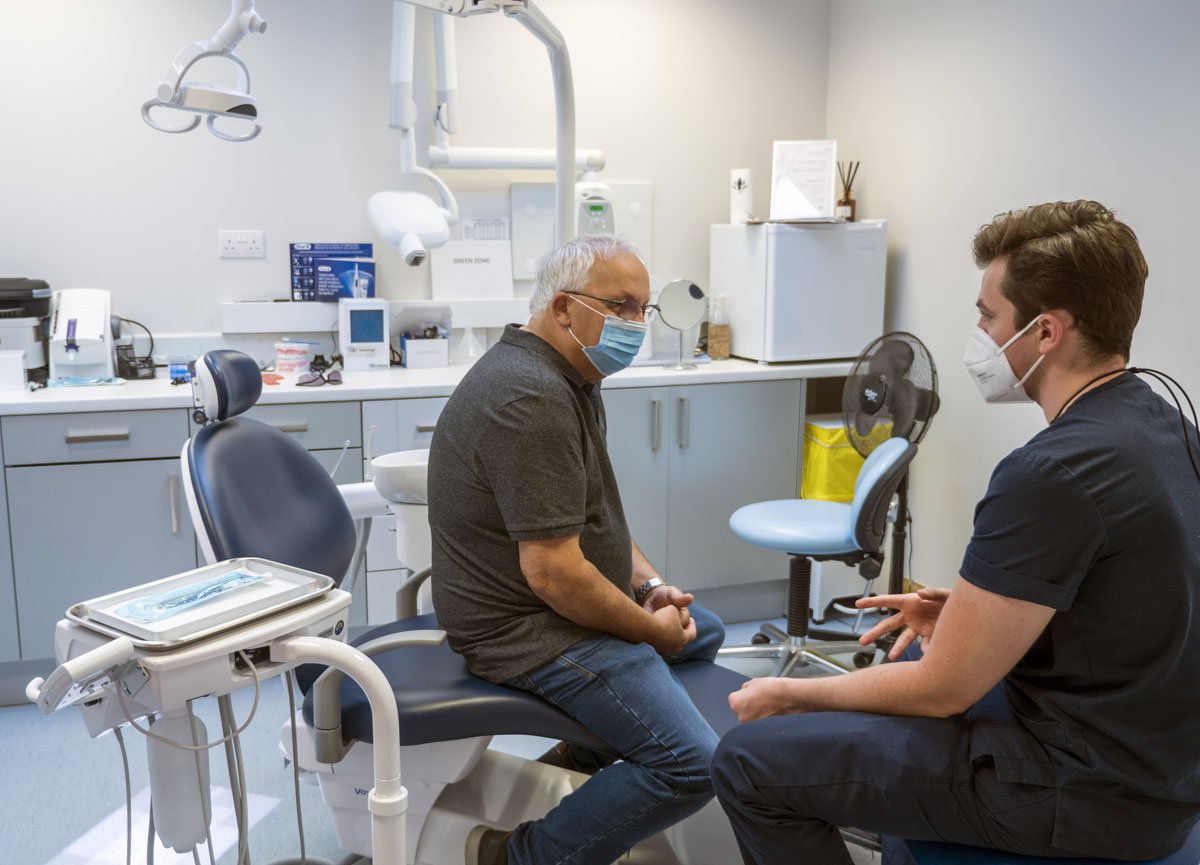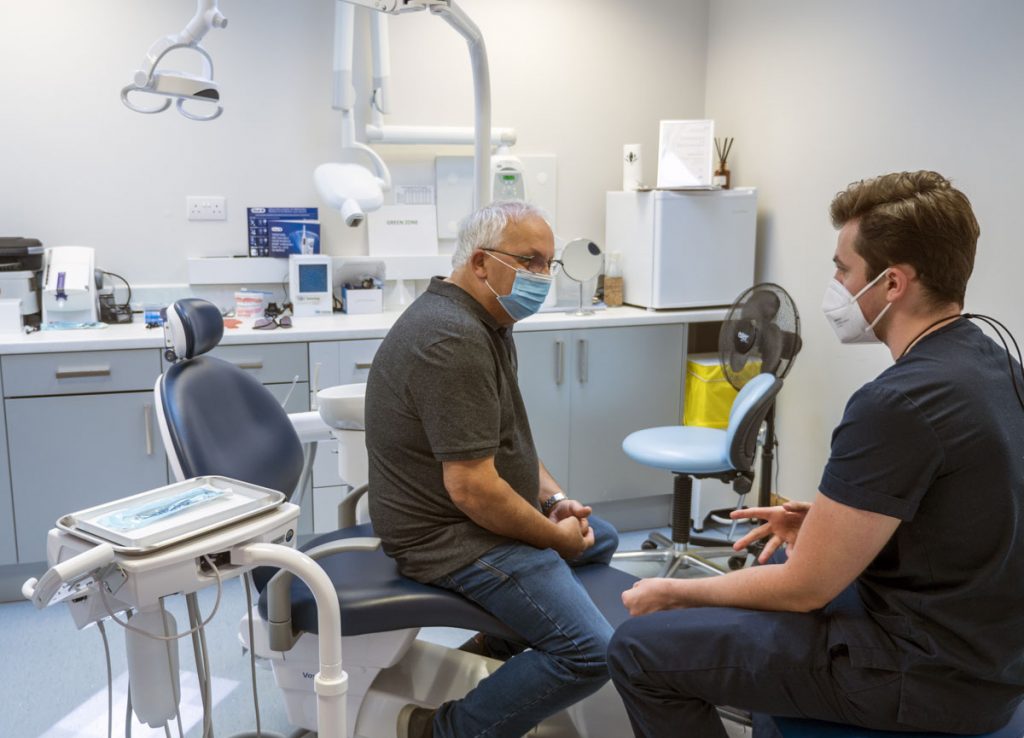 Am I suitable to get this treatment?
If your tooth just broke from a bad bite or it's severely damaged from decay, this treatment is the perfect solution to bring your smile back and increase your self-confidence. These will cover the broken cusps of your tooth, meaning that you won't need to pull it out. Call us at College Gate Dental Clinic, and we will make sure it's the best solution for you.
Extraction can be painful and will leave you with a missing tooth, but it's the best option bearing in mind that your tooth was severely damaged and couldn't have been filled, as fillings are intended to restore your tooth when it suffered from less damage.
Inlay vs Onlay vs Crown
A crown needs to reshape your tooth significantly to ensure it fits well beneath the crown, whereas with an inlay or onlay, the ulterior goal is to preserve the greatest amount of tooth structure as possible, so it's the best solution if you want to conserve it.
Frequently Asked Questions
Questions about Inlays & Onlays?
The difference between these two indirect restorations is in the amount of surface area of the tooth that is being filled, so an inlay fills in the chewing surface of your tooth, and an onlay covers more than one edge, recovering great amounts of a damaged tooth.
Onlays are made of composite or porcelain resin that is coloured to the shade of your tooth and which are sealed in place to it with dental cement.
Inlays are usually made of a composite resin material, matching your tooth's colour and providing an invisible restoration for your tooth. They are more durable than regular fillings, lasting up to 30 years.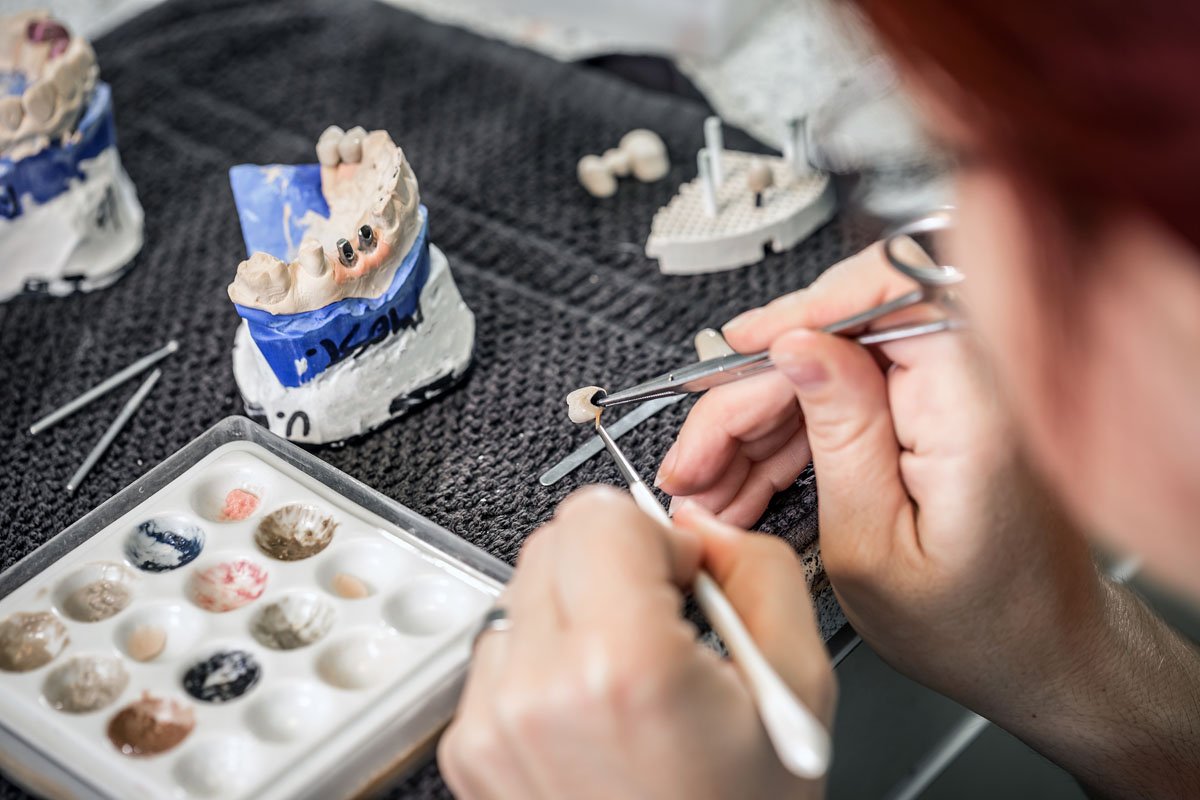 #1
Dental Clinic in Dublin 9
Inlay & Onlay Treatment Process
What is the process in getting an inlay or onlay?
First, we will examine your teeth with an X-ray to check your nerves and gum support. Then, the procedure is similar to filling your teeth. The goal of inlays and onlays is to preserve as much of your natural tooth as possible, so your dentist will numb the surrounding tissue to numb the affected area, then any decay will be removed, and an impression of your tooth will be made to create your custom-made inlays or onlays. A temporary filling will be used in the meantime. When your definitive inlay or onlay is ready, your dentist will bond it permanently in place onto your tooth.
Inlays & Onlays
Price List
| Treatment | | Price |
| --- | --- | --- |
| Veneers | | |
| | Porcelain veneer | €700 – €900 |
| | Composite Bonding | €200 |
| Crowns | | |
| | Post & core (if needed) | €250 |
| | Zirconia crown/E-MAX crown | €700 |
| Teeth Whitening | | |
| | Internal Whitening | €370 |
| | Home whitening kit* | €270 |
| | Whitening kit refills (per syringe) | €40 |
We offer a wide range of Dental Treatments
Other Treatments to Consider
Contact Us Today!
Ready to get a dental Inlays or Onlay?
Inlays and onlays are indirect restorations that work even if teeth are badly damaged because they slip over larger cavities. Besides, in comparison to fillings, these types of treatments have a longer lifespan – lasting 30 years or more! Make sure to schedule an appointment with us today so we can help fix that problem! We want all our patients' smiles to look their best at all times. If you need more information, please contact us at College Gate Dental Clinic. We would love to help!
Call us, email us or visit us to discuss your treatment options, we have a wide range of dental experts which you can choose from, with over 20 years of experience, you know you are in good hands.