Setting the Stage: The Need for a Quick Smile Makeover
A radiant smile can be your passport to greater personal and professional relationships. The perfect smile is no longer an aesthetic luxury but a social imperative, perhaps one of the most powerful nonverbal cues that can either open doors or slam them shut. A picture is worth a thousand words as they say and if you don't portray a good self image, you could be compromising yourself and not capitalizing on opportunities.
Composite Bonding: The Dental Innovation You've Been Waiting For
Composite bonding has emerged as a trailblazer in dental aesthetics, offering a swift, efficient, and relatively non-invasive solution to dental imperfections. This groundbreaking technique is precisely the panacea that cosmetic dentistry has been yearning for.
The Buzz About Composite Bonding
What is Composite Bonding?
Composite bonding is a dental procedure where a tooth-colored composite resin is applied to one's teeth to improve the appearance. Unlike other cosmetic procedures, it offers immediate results and requires little to no enamel removal.
Why Dublin is Talking About Composite Bonding
Leading dental clinics in Dublin have quickly caught onto this dental trend. Firstly, composite bonding offers an expeditious yet effective solution. Time is a precious commodity, and the ability to achieve a dental transformation within an hour is an enticement too attractive to ignore.
Secondly, Dublin's dental community is committed to pioneering patient-centric solutions. Composite bonding is non-invasive, requires minimal anesthesia, and offers immediate results, all of which contribute to an elevated patient experience.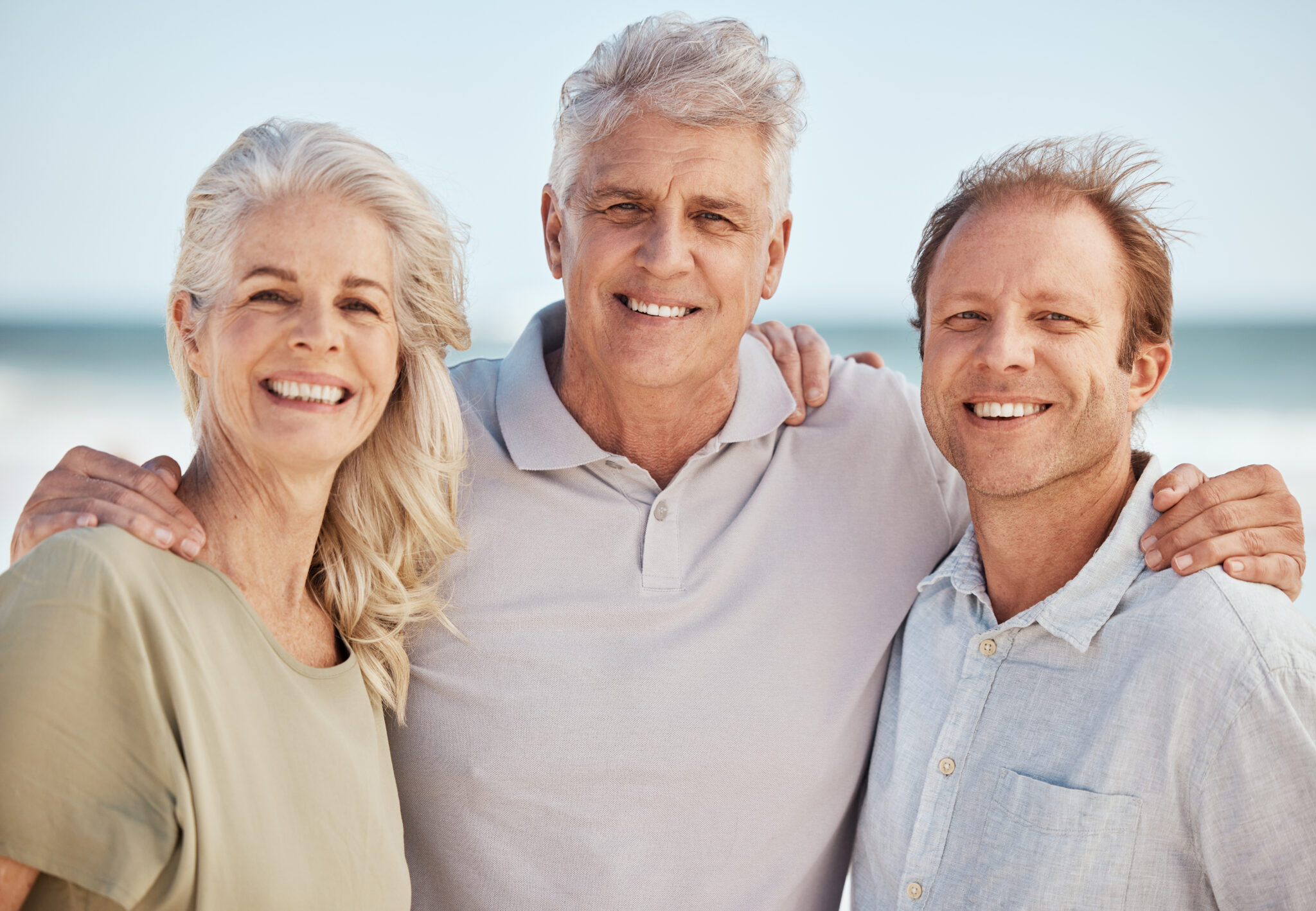 The Science Behind Composite Bonding
The Material: What Makes Up Composite Resin?
The composite resin is an amalgamation of plastic and glass, a hybrid material that offers both aesthetic charm and functional durability. It's customized to match the natural hue of your teeth, rendering the treatment virtually undetectable.
The Procedure: How Does it Work in Just an Hour?
Administered without the need for local anesthesia, the procedure commences with a thorough cleaning of the tooth surface for enhanced adhesion. Subsequently, the composite resin is meticulously layered, shaped, and cured with a specialized light. Voila, your dazzling smile is perfected in as little about 60 minutes depending on the tooth.
The Transformation: Composite bonding outshines similar treatments
Before and After: Real composite bonding Smile Makeovers
College Gate Dental Clinic in Dublin is replete with patient testimonials attesting to transformative experiences. A spectrum of before-and-after photographs corroborates these anecdotal accounts, cementing the clinic's reputation for delivering veritable transformations.
How College Gate Dental Dublin Achieve Flawless Results
College Gate Dental relies not just on cutting-edge technology but also on its skilled team of dentists. Combining years of experience, they contour and finesse the composite resin to seamlessly blend with your natural teeth.
Composite Bonding vs. Traditional Methods
Why Composite Bonding is a breakout treatment
The ascendancy of composite bonding over traditional methods like veneers or crowns is hardly serendipitous. This novel approach is less invasive, quicker, and offers a level of versatility that its predecessors struggle to match.
Comparing Composite Bonding and Veneers
When it comes to aesthetic dental procedures, veneers have long held the spotlight as the go-to option for those looking to revamp their smiles. However, composite bonding is emerging as a compelling alternative that offers several advantages, shaking up traditional paradigms in cosmetic dentistry.
Veneers, while effective, come with a set of complexities that could deter potential patients. For starters, they necessitate the removal of enamel, which is an irreversible procedure. Once you opt for veneers, you are committed for the long term, as the exposed tooth material will need protection from then on. Additionally, the veneer process requires multiple visits to the dentist, involving fittings, temporary veneers, and eventually the placement of the final veneer. This not only tests the patient's patience but also demands a considerable commitment of time and resources.
Composite bonding, conversely, is winning hearts for its simplicity and expediency. One of its strongest selling points is that it allows for instant results without requiring the patient to sacrifice their natural enamel. The process typically involves just one visit to the dentist, making it a convenient option for those leading hectic lives. Moreover, composite bonding is a minimally invasive procedure that usually requires only local anesthesia, thereby lowering the biological costs and post-procedure discomfort for the patient.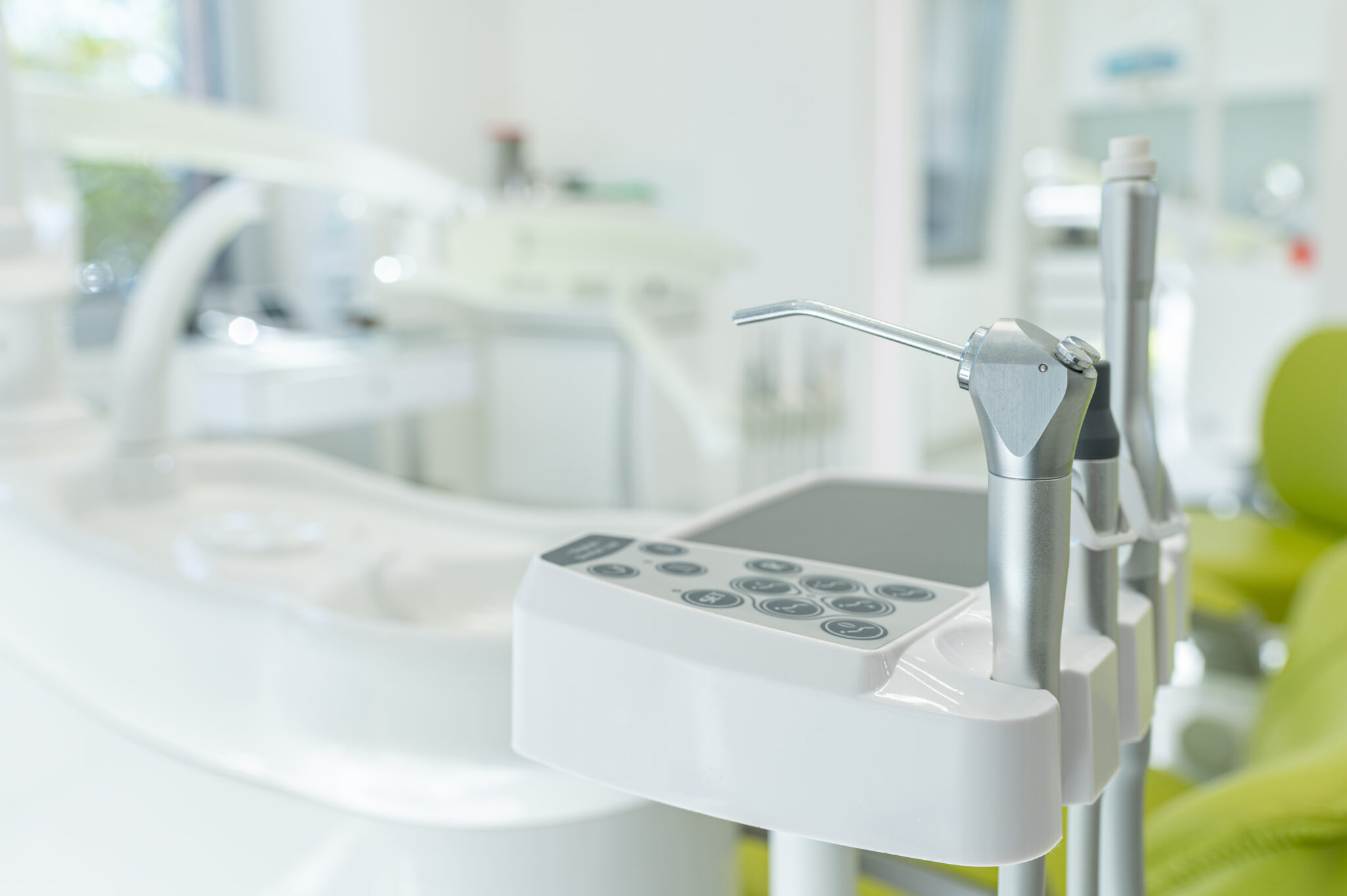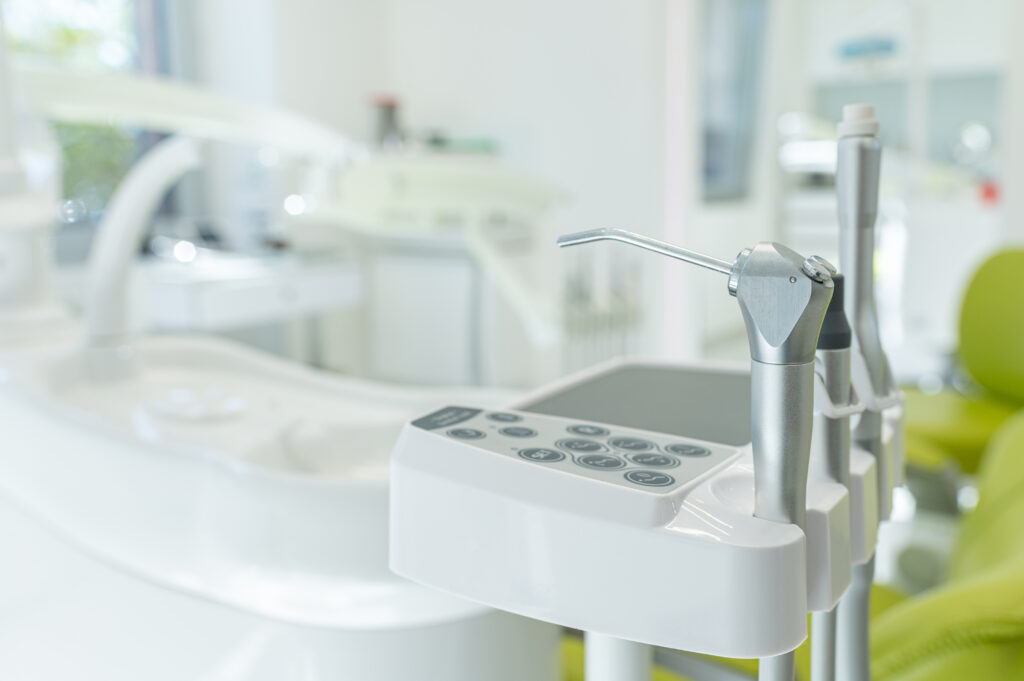 Cost-Efficiency of Composite Bonding
Breaking Down the Costs: Is it Worth it?
From €200 per tooth, the cost of composite bonding at College Gate Dental Clinic is very cost effective when compared to alternative treatments. The long-term durability and minimal maintenance make it a financially prudent choice.
State-of-the-Art Dublin Dental Clinic
College Gate Dental Clinic is a leading clinic as regards dental technology and operated by a team of proficient dental specialists, making it superb choice for Dubliners. Our general dentists are qualified from the best universities in the world for dentistry. Each having completed at least 5 years training but all are continuing to develop in their areas of interest including, restorative dentistry, aesthetics and cosmetic dentistry. Our dentist Dr Daniele Ryan has completed a the Dr Christopher Orr one year course on advanced cosmetic and aesthetic restorative dentistry. Qualifying her to expertly deliver your composite bonding needs.
Expert Dublin Dentists at Your Service
Our team is a collective of seasoned professionals, each committed to continual learning and passionate about elevating the dental experience to an art form. College Gate Dental is part of a multidisciplinary clinic with highly qualified healthcare professionals working together. Our dental team consists of General Dentists, Hygienists and a team of specialist dentists including an Orthodontist and Oral Surgeon.
Preparation for Your Composite Bonding Appointment
The Do's and Don'ts Before You Go
Avoid stain-inducing food and beverages; hydration is key. Engage in a meticulous oral hygiene routine but steer clear of abrasive toothpaste.
How to Choose the Right Dental Clinic for Composite Bonding
Look for clinics like College Gate Dental that not only offer the procedure but also retain in-house experts specifically trained in composite bonding. Reading reviews and asking for recommendations is advised. Call our clinic to inquire about our availability. At the time of writing, we are accepting new patients.
The One-Hour Transformation
What Happens During the Hour: A Step-by-Step Guide
The beauty of composite bonding lies in its rapid execution, often falling within the time range of just 60 to 90 minutes. You begin with an initial consultation and color matching. Your dentist then meticulously sculpts the composite resin onto your teeth, carefully shaping it to achieve natural-looking results.
Once satisfied, the resin is hardened using a specialized ultraviolet light. The final steps involve refining the shape further and polishing the bonded teeth to a shine. The process is so swift that you walk out of the clinic with a completely transformed smile in less time than it takes to watch a movie at the Odeon.
Pain Factor: What to Expect and How to Prepare
Generally speaking, the process of composite bonding is minimally invasive and rarely induces significant discomfort. However, it's essential to be prepared for a certain level of sensitivity during and post-procedure.
Longevity of Composite Bonding
How Long Do the Results Last?
Composite bonding is not just a fleeting cosmetic fix; it is an investment in the longevity of your smile. Depending on various factors such as oral hygiene habits, frequency of dental check-ups, and the initial quality of the procedure, the results can extend anywhere between 4 to 8 years. This makes composite bonding a viable, long-term aesthetic solution for those committed to maintaining their dental health.
Maintenance Tips for a Long-lasting Dazzling Smile
Maintaining the sheen and integrity of your composite bonding is more straightforward than you might think. The key lies in routine dental cleanings, ideally every six months, to keep plaque and staining at bay. In addition, the selection of a non-abrasive toothpaste will ensure that the composite material is not worn away prematurely.
Dietary habits also play a role: avoiding foods and beverages that are known to stain teeth, like red wine and coffee, as well as hard foods that could chip the material, will significantly prolong the life and luster of your composite bonding.
Risks and Precautions with composite bonding
Understanding the Risks:
Though rare, potential risks include sensitivity, minor chipping, and staining. However, these can often be easily remedied through a quick visit to the clinic.
Post-Treatment Care at College Gate Dental Clinic, Glasnevin, Dublin
Post-treatment care includes an immediate follow-up appointment to assess the success of the bonding and regular check-ups thereafter.
Frequently Asked Questions about Composite Bonding
Can I Eat Right After the Procedure?
It's advisable to avoid hot or hard foods for at least 24 hours post-procedure.
Is Composite Bonding Suitable for Children?
Given its non-invasive nature, composite bonding is often considered a suitable treatment for children with parental consent.
Your Next Steps: Booking Your Composite Bonding Session
How to Get Started with College Gate Dental Clinic, Dublin
Beginning your smile transformation is as simple as booking a consultation at College Gate Dental Clinic, where you'll receive a personalized treatment plan.
Scheduling and Consultation: What to Expect
The consultation is an exploratory rendezvous where diagnostic procedures like X-rays may be performed, and a bespoke treatment plan will be devised.
How to Maintain Your New Dazzling Smile
Oral Hygiene Tips for Composite Bonding Care
Regular brushing, flossing, and dental check-ups are sacrosanct. Special non-abrasive toothpaste and a softer toothbrush are highly recommended.
What Dublin Dentists Recommend
Dublin dentists unanimously extol the virtues of composite bonding, prescribing a regimented oral hygiene routine to ensure its longevity.
Contact Us
College Gate Dental Clinic, Glasnevin, Dublin for Composite Bonding: Where and How to Reach Us
Located in Glasnevin, College Gate Dental Clinic is easily accessible via public transport or car. Contact us today to schedule your free consultation. Just off the M50 on the Ballymun Road, our practice is easy to access, with free parking outside as well as being well serviced by multiple bus routes. For those on the bike we have a bike rack outside too.
Booking Your Consultation: The First Step to a Dazzling Smile
Your journey to a stunning smile starts with a simple step: a consultation at College Gate Dental Clinic here in Glasnevin, Dublin, where you'll be expertly guided through your dental transformation. From the initial photographs and if required a scan, to the completed composite bonding procedure our staff will take care of all you questions and needs.
Dentist Near Me
About College Gate Dental – Glasnevin, Dublin
College Gate Dental are one of Dublin's leading dental clinics. Conveniently based in Glasnevin we are accepting new patients at present. We have lots of parking and flexible scheduling options. Our highly qualified team provide professional dental care with state-of-the-art technology.
We offer affordable treatments & payment plans and a full range of specialist and general dental services (dental examination, hygienist appointments, fillings, tooth extractions, wisdom teeth, root canal, crowns, emergency dental treatment, dental implants, composite bonding, veneers & teeth whitening.
Our experienced staff take great care to make your visit comfortable and pain-free & we do have availability for new patients. We are committed to the highest quality dental care for our patients in Glasnevin, Drumcondra, Santry, Whitehall, Phibsborough, and surrounding areas. Book an appointment today.